Getting a book published isn't easy. Even many famous and bestselling novels have faced rejection—some over and over—before finally getting the recognition that, with hindsight, we can say they deserved. The following are a list of books that had a very difficult time getting published, but eventually achieved fame and success.


10. Dune, Frank Herbert
The bestselling science fiction novel of all time had some trouble getting published. Frank Herbert went through over 20 different publishers, facing rejection over and over until his book was finally accepted for publication. The novel was not only later adapted into a variety of mediums, including a miniseries and film, but also won a Hugo and a Nebula Award.

9. Gone with the Wind, Margaret Mitchell
The manuscript for what would become a Pulitzer Prize winning novel was rejected by almost 40 publishers before it finally hit the shelves. Besides enjoying instant (and wild) success, Gone with the Wind has maintained a legacy of popularity. In fact, according to a recent Harris poll, the novel is the second most popular book in America, after The Bible.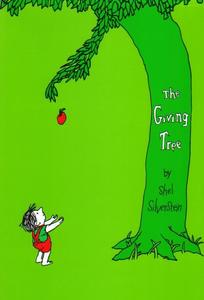 8. The Giving Tree, Shel Silverstein
One of the best-known children's books of all time had difficulty getting published. Silverstein was told that the book would never sell, but he persisted. The Giving Tree has become loved by children and adults alike, translated into numerous languages, and prompted various and creative interpretations.

7. A Wrinkle in Time, Madeleine L'Engle
This iconic book was rejected by upwards of 25 publishers before finally being accepted for publication. It became the first book in a successful series, an international bestseller, and inspired a film adaptation. The book won a variety of awards, including a Newberry Medal.

6. Life of Pi, Yann Martel
This book, which was recently adapted into an Academy Award winning film, was rejected by numerous London publishing houses. It was finally accepted by for publication in Canada. The book went on to sell over ten million copies worldwide and win a Man Booker Prize.

5. The Wonderful Wizard of Oz, L. Frank Baum
Baum's children's and cultural classic was rejected for publication so many times, that he kept a journal called 'A Record of Failure' made up of all the rejection letters he received. Those publishers were proved wrong, though, when Baum's became one of the best known-American stories, was translated into multiple languages, and was adapted into more films, musicals, and miniseries than anyone can keep track of.

4. Lolita, Vladimir Nabokov
Nabokov's masterpiece went through so many publishers that he, like Yann Matel, starting looking outside the US for publishers. When Lolita finally did get published in the US, it was an instant bestseller. The book went on to be adapted into a few films (one of which was directed by Stanley Kubrick); Modern Library ranked it fourth on a '100 Best Novels' list.
 

3. Twilight, Stephanie Meyers
This book reached No. 5 on the New York Time's Bestseller list after only a month of its publication, and its success did not slow down. But before it became the outrageously successful novel, series, and film franchise, Twilight was rejected by 14 out of the 15 literary agents Meyers contacted.
 

2. Moby Dick, Herman Melville
Publishers rejected this book for being long and old fashioned. Even when it was accepted for publication, very few copies were printed, and even less sold (during Melville's lifetime). The novel went on to shape the course of American fiction.
 

1. Harry Potter and the Sorcerer's Stone, J. K. Rowling
The veritable empire that is Harry Potter was rejected over ten times by a variety of publishing houses. It was only after one agent's daughter nagged him into green-lighting the book that it saw the light of day, and become an international sensation.
Get Help Editing Your Book
If you have a book on hand that's seen its share of rejection, don't give up. We can help with our publishing consultation services (you get the first one free), not to mention our editing and ghostwriting services. Contact us to find out more.
Categories:
Blog, Help for Writers